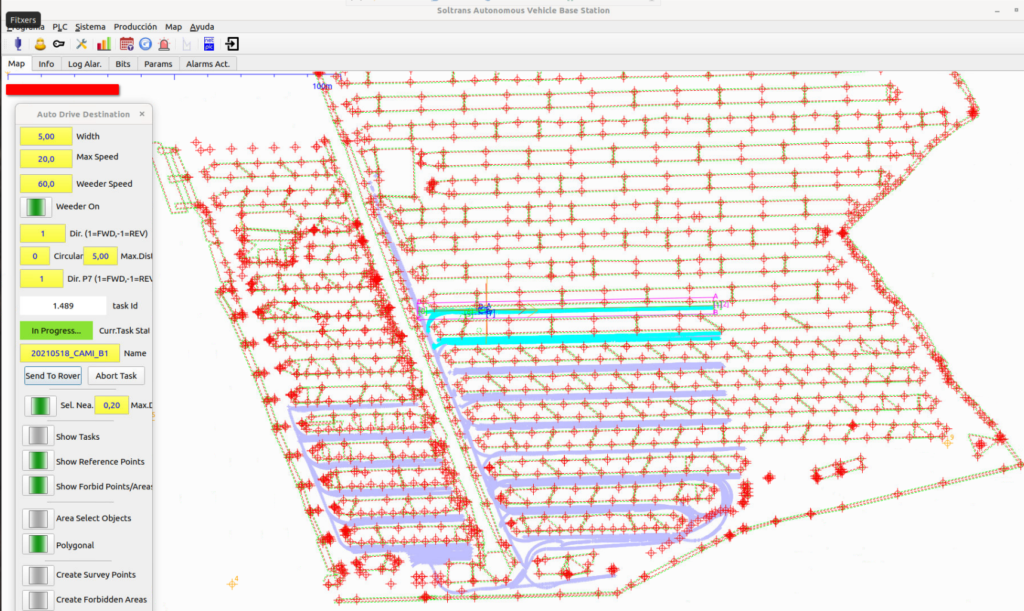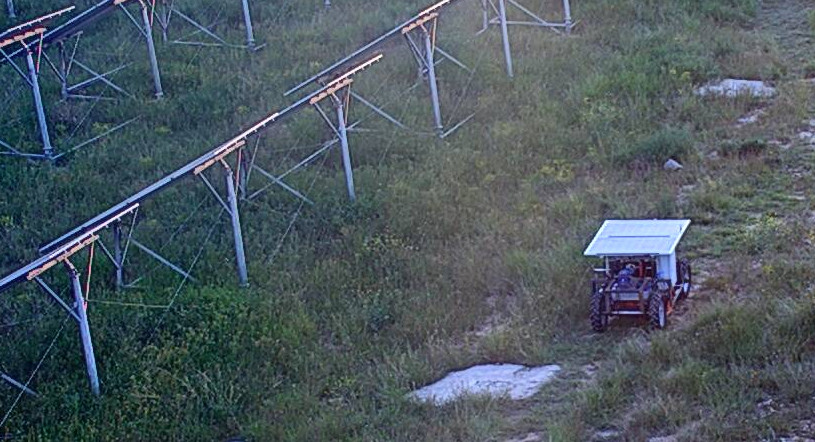 Affordable tractor robotic – autonomous weeder tractor.
Automatic guided from the base station (online) and manual guided using a remote control.
Front and rear cameras, online view in base station.
Fully rechargeable from its solar pannels and plug-in capability to recharge the batteries.
5KWh lead battery pack.
RTK GPS guided (centimeter precision, typical less than 2cm).
1 meter wide weeder with hammers.
Digital compass, industrial quality
Optional RISCO security alarm system with cameras, connected to RISCO-CLOUD.
Available NOW.
Orders accepted.
The Rover SCADA is online-accessible from any PC in the internet or cell phone, encrypted communications.
On-line communication with the base station using web-services.