According to the in-field photovoltaic plant tests, the RTK GPS resolution is less than 2″! That is an ideal accuracy for the automation of the weeding tasks in the solar field, where numerous valuable obstacles exist. After extensive testing, the integrated system has proven a high reliability.
Base Station software development is continuing, the automated task lists are already developed, next thing to do with be to create a visual editor in order to quickly and in an intuitive easy way send the batch task list to the Rover. We are in schedule to achieve the challenge on having the R2 Rover working automonously before May ends.

The 3 selected sensors for the Rover are based on:
RTK GPS
Digital Compass based on 2 GPS antennas
Inclinometer for Rover pitch measurement.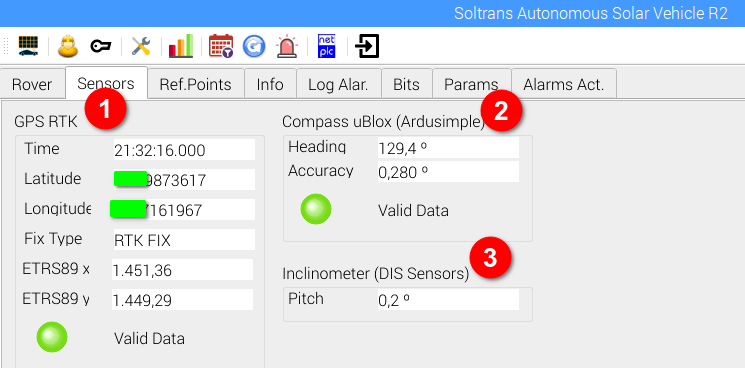 The control panel contains the elements that allow the remote manual control of the traction and the weeder motors.
Weeder Motor
Traction Motor